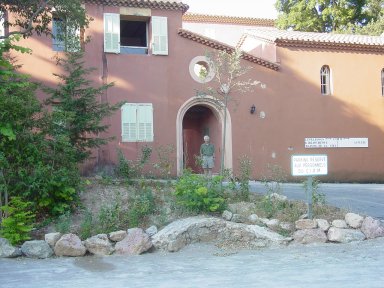 Above we see Ark standing at the entrance to the CIRM building where there are offices, conference facilities, guest quarters and a dining room presided over by a marvelous chef. CIRM - Centre International de Rencontres Mathematiques - is located in Luminy just to the East of Marseille. It is only a short drive to Cassis - the home of the man who gave his name to the Cosquer Cave.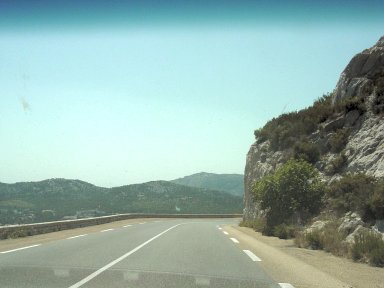 I took the above shot through the windshield of the car to give you an idea of what it is like to drive into and out of Marseille from Cassis. The road winds up and down the mountains and the strata of millions of years is evident where tectonic forces have sheared the mountains, carving stark valleys in a landscape that is thrilling in every sense of the word.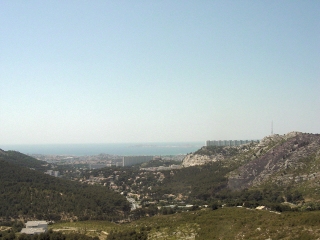 If you look down from the road that runs between Marseille and Cassis, you can see Marseille... the view is marvelous at night...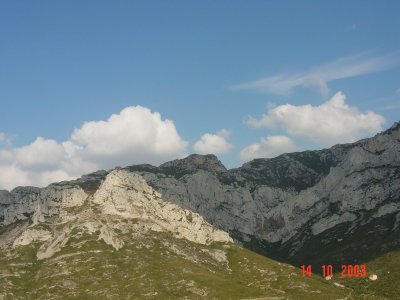 The views on either side are also breathtaking...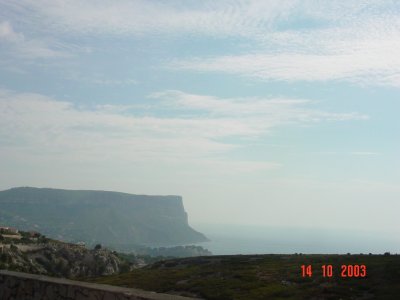 Looking toward Cassis, we see our destination - Cap Canaille - the highest sea cliff in Europe, (nearly 400 meters / 1400 ft) high.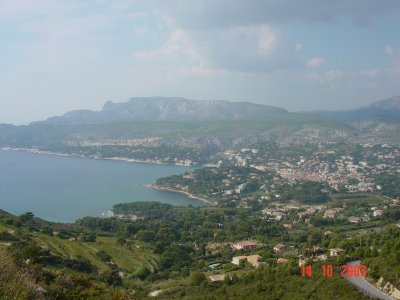 As we climb the steep switch-back road up the Cap, we are able to look down on Cassis...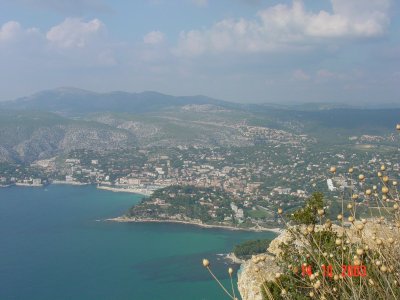 We stopped half way up Cap Canaille to snap a photo of Cassis...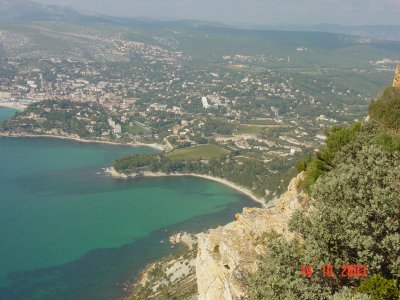 And here is Cassis from the top of the cliffs... Notice the little beach in the smaller of the two bays above... we will soon be there...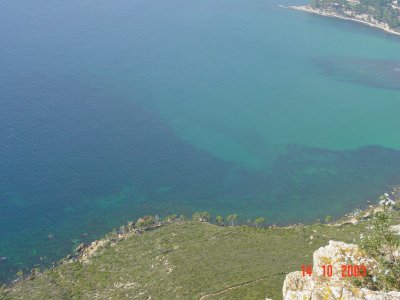 If you look straight down from the edge of the cliff, this is what you will see. The trees along the water's edge are actually pretty big...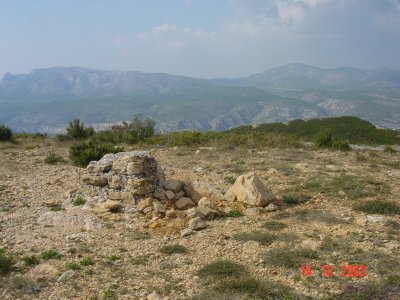 As we were driving back to Cassis, I noticed an odd pile of rocks off to the right at the very top of Cap Canaille. We pulled off the road to inspect it and it certainly looked like some sort of altar.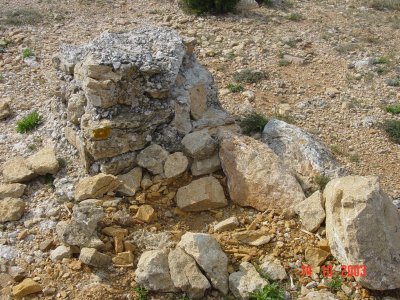 Obviously, strange things go on in France as elsewhere. A closer inspection of the "altar" revealed scattered bones and a clump of blondish hair.