Ambassador
Ambassador
FOTCM Member
The first reported Crop Circles appeared in 2017, but alas it doesn't look too promising so far.
One was discovered in Cherhill next to the white horse, UK on the 16th of April: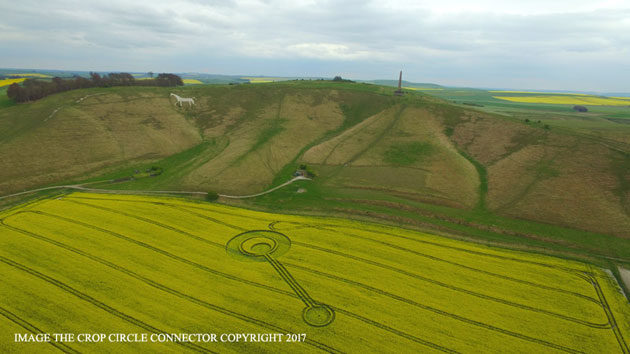 Which looks a bit unique from the distance, but a close up reveals its makers:

There was forced used and stems got broken which is a very indicator that it is a human hoax.
Further pictures can be found here: http://silentcircle.co.uk/apr-15-first-uk-crop-circle-reported-cherhill-wiltshire-well-made-hoax/
Other smaller ones are reported in the Netherlands and were found between Hoeven and Sint Wilebrord, but no further data was provided yet.