Source (Dutch only):
https://www.hln.be/nieuws/binnenlan...onden-en-hun-baasjes-vormen-erehaag~a405043a/
Translation (
DeepL Translator
modified):
Gripping farewell to deceased vet: 150 dogs and their owners form an honorary guard
HA 11 July 2018 17h15 Source: Sudpresse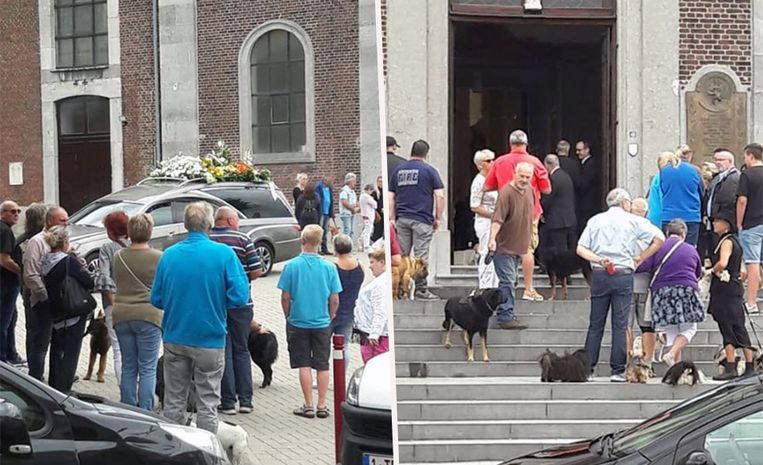 ©Facebook The owners formed an honorary guard with their dogs.
Approximately 150 dogs and their owners said goodbye to veterinarian Vincent Radermaeker (51) this morning in a catchy way. They formed a guard of honor when the coffin was carried outside after the funeral service.
"A fantastic veterinarian. There was no other like him." This is how attendees described the deceased veterinarian. Radermaeker died last week at the age of 51. His funeral took place this morning in Montsen, a village near Plombières, about fifteen kilometers from the Dutch border.
One of Rademaeker's clients came up with the idea to attend the funeral of the deceased together with other customers and their pets. She launched an invitation via social media for this purpose, which was answered en masse.
Some 150 dogs and their owners gathered this morning at the church in the village near Liège. When the coffin was carried outside, they formed an honorary guard. A gesture that visibly moved the next of kin of Rademaeker, the newspapers of Sudpresse note.
Facebook