Here she is seen working in a carbon-dioxide free gold mine in 1898...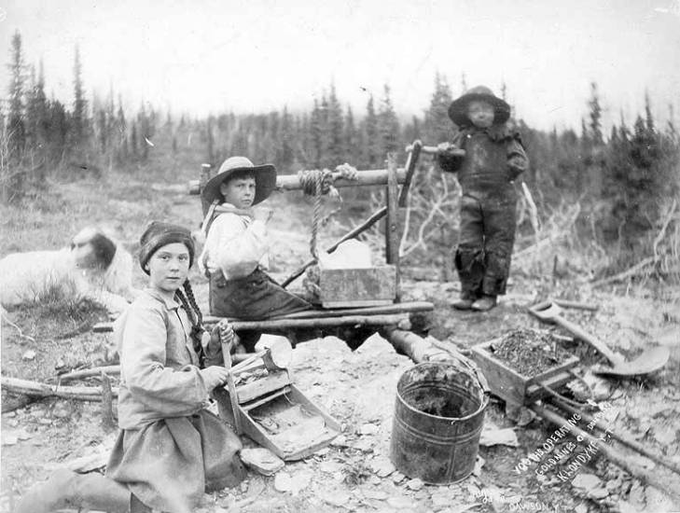 Taken from the picture archives of the University of Washington, the black-and-white snapshot shows three children hard at work in the Yukon Territory in Canada, circa 1898. The girl in the foreground of the photo shares a remarkable similarity to the 16-year-old Swede, who is currently making a carbon-free sea voyage from North America back to Europe.
This can mean only one thing, according to facetious social media users: Greta Thunberg is a time traveler...
Source: RT.com