The Living Force
FOTCM Member
"Julian's personal possessions have been seized by the Ecuadoreans to be given to the US government. These include not only computers but his legal and medical papers. This is yet another example of completely illegal state action against him. Furthermore, any transfer must involve the stolen material physically transiting London, and the British government is taking no steps to prevent that, which is
yet another of multiple signs of the degree of international governmental coordination
behind the flimsy pretence of independent judicial action.
Julian is imprisoned for at least another five months, even with parole (which they will probably find an excuse not to grant). After that he will be held further on remand. There is therefore no need for rush. The refusal of the Swedish court to delay a hearing on a potential extradition warrant at all, to allow Julian to recover to the extent he can instruct his lawyer, and the very brief postponement of the US extradition hearing in London, with the intimation it may be held inside Belmarsh prison if Julian is too unwell to move,
are both examples of an entirely unaccustomed and unnecessary haste with which the case is being rushed forward. The mills of God grind slowly; those of the Devil seem to spin dangerously fast."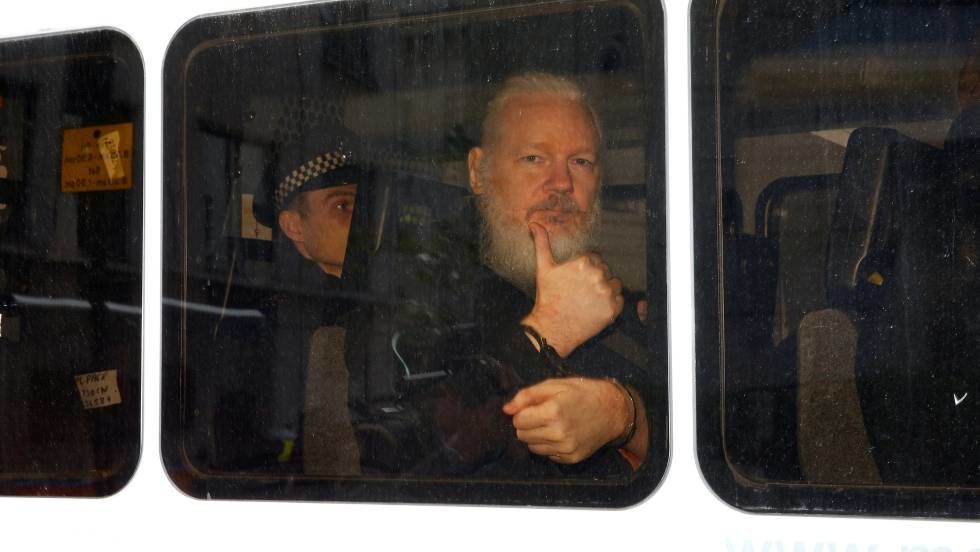 We are seriously worried about the condition of Julian Assange. He was too unwell to appear in court yesterday, and his Swedish lawyer, Per Samuelson, found him in a state where he was unable to conduct a conversation and give instructions. There...

www.sott.net