SuperModerator
Moderator
FOTCM Member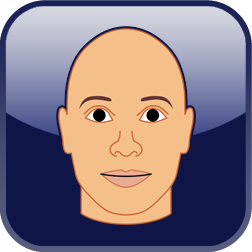 This test gives you data about yourself, based on your preference in faces.

www.idrlabs.com
Social scientists like Lasse Laustsen and Michael Bang Petersen have discovered that people's preferences in faces vary according to threat perception, political ideology, and the nature of the situation at hand. To test the hypothesis, scientists adopted an evolutionary approach where the questions of contemporary politics were traced back to the social and political questions that faced Stone Age tribes. For each of the following questions, decide who you think should be in charge of resolving the tribe's problem.
Yeah, it makes sense to choose a leader who favours cooperation and mutual understanding within the tribe, and to choose someone more aggressive/dominant to protect the tribe from external threats/enemies. Based on the results of this test, it seems most people instinctively choose that model.
What are your results?