The Living Force
FOTCM Member
The latest of the
Giletsjaunes
,
(Acte52).
#Giletsjaunes
is also 1 year of coverage of the excellent director Julien Snape, who had the good idea to make a montage. An extraordinary film for an extraordinary movement!
https://youtu.be/-FUiCfQwDcM
#1andecolere
#16novembre
#17novembre
#5decembre
#Macron
has closed several observatories in 2 ½ years: • The Observatory of Poverty • The Observatory of Delinquency • The mission against the sects • The National Council for the Protection of Childhood.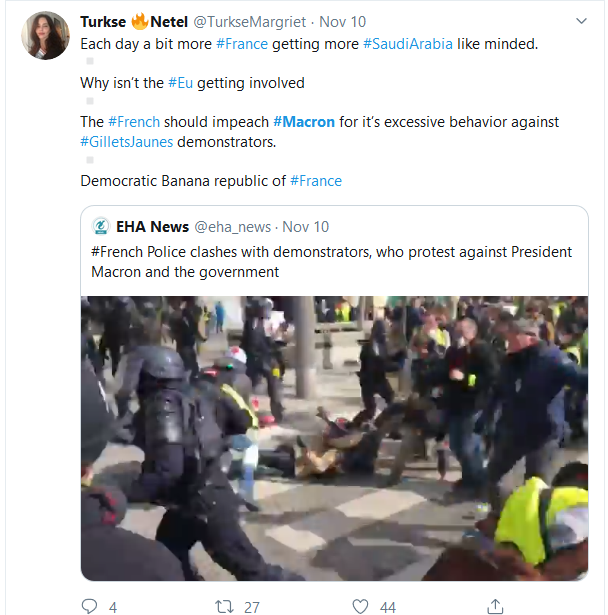 Edit add: