SuperModerator
Moderator
FOTCM Member
A big one in South America!

RT Spanish is reporting
that according to USGS it is the strongest earthquake on the planet this year.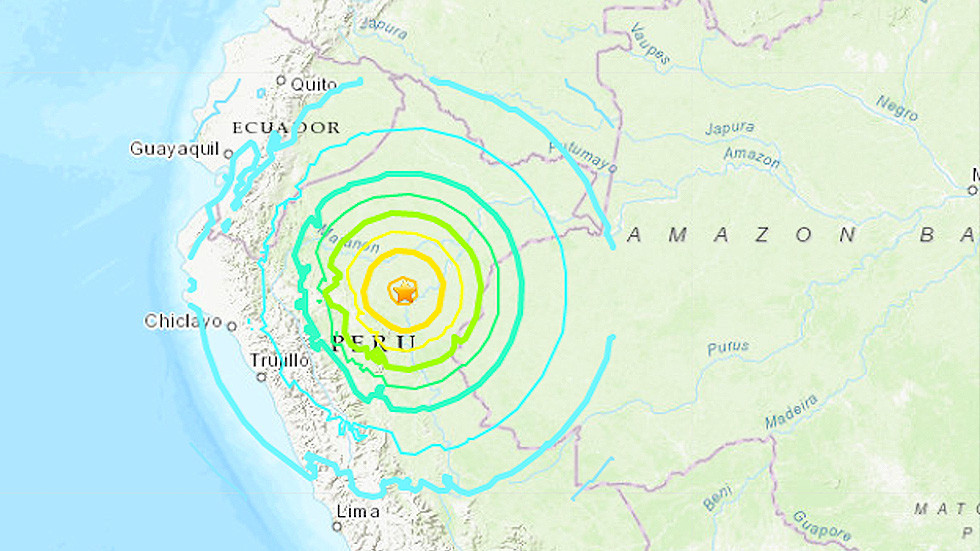 An 8.0-magnitude earthquake struck northern Peru early on Sunday at a depth of just over 100 kilometers, according to the United States Geological Survey, killing 1 person and injuring 11 more.
www.rt.com
Some videos:
Last edited: