Rioting in Portland Spreads to Residential Areas as Woman Confronted at Her Home
Video footage from the scene showed a group of about a dozen, many clad in all-black, repeatedly shouting expletives at the woman while shining lasers into her eyes.
The group was mad that the woman was wearing what appeared to be a swastika armband.
Who would wear a swastika armband these days? Probably nobody. And who elected this mob to enforce a dress code?
The article then jump-cuts to a second story about the mob attacking the police department's east precinct.
Police said rioters gathered around 8 p.m. at Floyd Light Park and began walking about an hour later, blocking both lanes of traffic. After arriving at the department's East Precinct, the mob tried tearing a surveillance camera from the building. Some spray painted the camera and the precinct's front doors.
When officers moved to disperse the crowd, rioters hurled projectiles and shot commercial-grade fireworks at them. Officers responded with tear gas and crowd control munitions.
Rioting has continued on a near-nightly basis in Portland since late May with no signs of slowing down.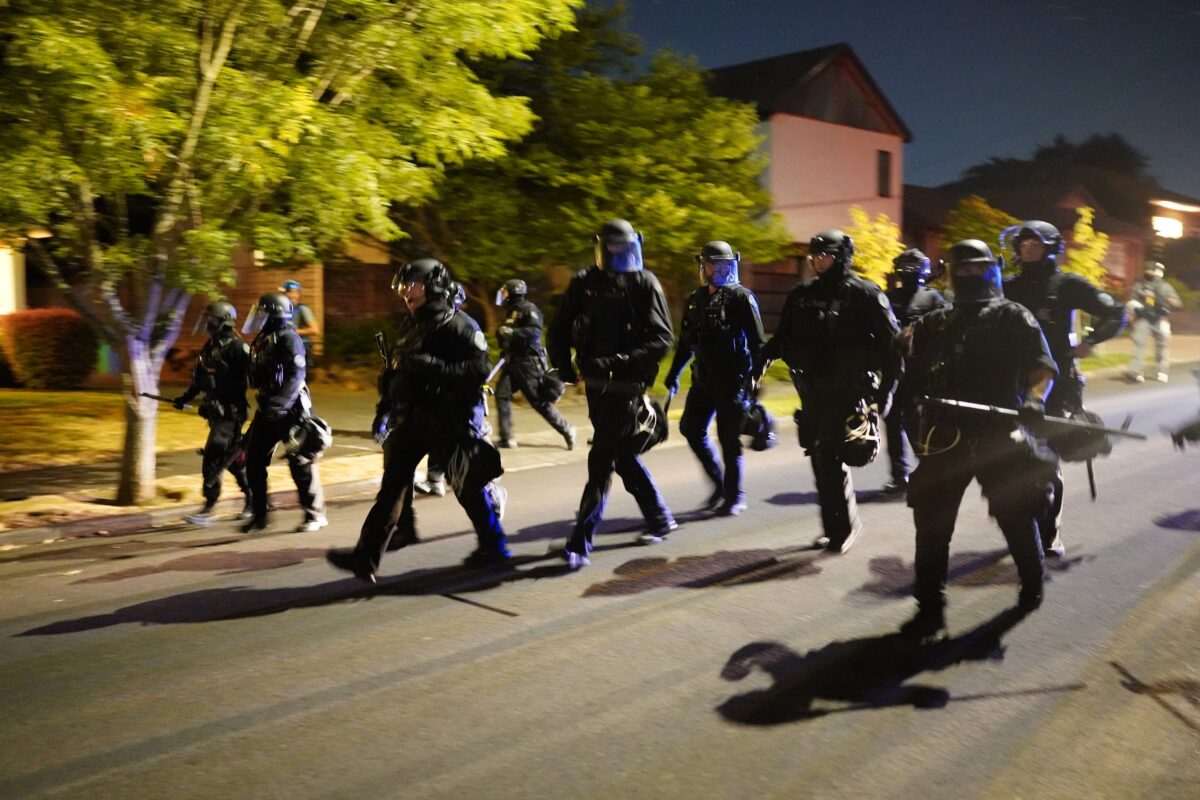 Rioters in Portland confronted a woman at her home late Wednesday as rioting continued in Oregon's largest city ...

www.theepochtimes.com