"Poroshenko announced the availability of satellite imagery space launch rocket brought down Boeing." - Ukrainian media.
Ukraine has no satellites, but have snapshots

So would immediately and said: CIA was shoved us pictures of Photoshop, we wave your the same as shaking washing powder accusing Syria.
Lethal proof! If with a magnifying glass to examine, it is possible even to make out shoulder straps of the colonel of KGB at the aviatipper-of in the balloon which hasn't got to a shot :D
Also, in a satellite picture it is clearly visible a sickle, a hammer and Putin's portrait on shoulder straps of the Russian spotters of fire. Nearby sledge with a stack of boxes with vodka which pulls the sled of bears with balalaika...

In that day it was cloudy.
Revise video from the July 17. And then look at a picture.
Sky truly such crappy quality in reality? And on what basis it is clear that the photo is made in this day and YEAR?
If to open this file in images editor (Paint will approach), on the horizon there where the sky connects to the earth, the sky from an original photo and fragment of the sky which has been cut out together with objects inserted by the graphic editor which added to the horizon is clearly visible. there literally small squares it is visible. and in the real sky there are no small squares on a certain increase.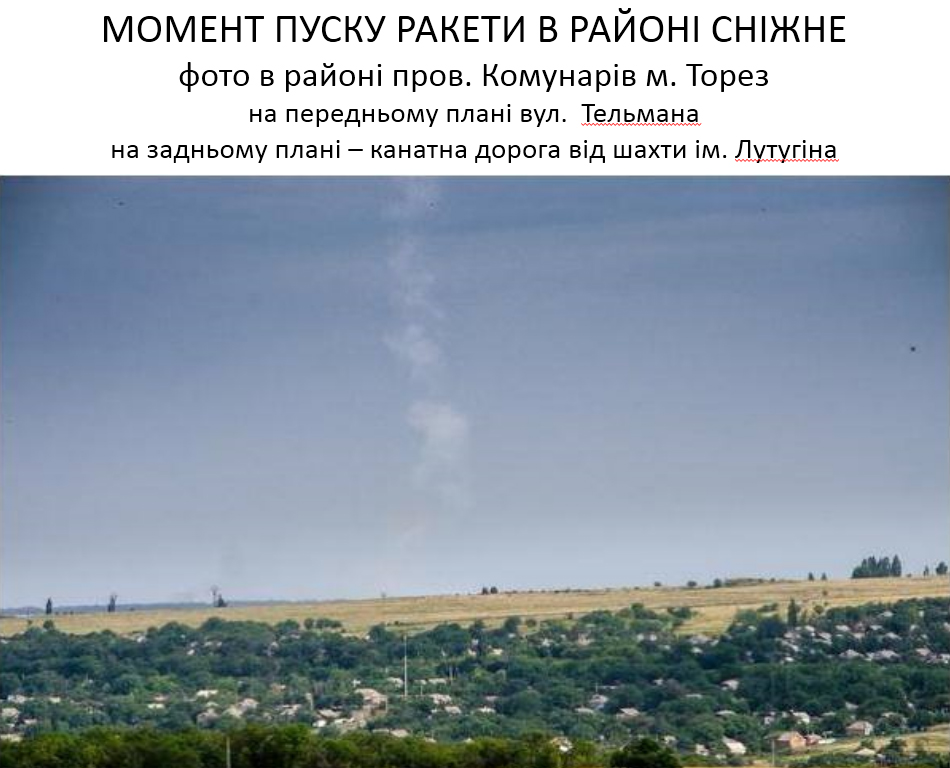 ---
Here is how 'Buk' shoots:
https://www.youtube.com/watch?v=2HQLh-HKaz8