And my point is that this is obvious, and I don't think anyone here disagrees with it. So who are you arguing with? Or, more to the point, what specific point were you disagreeing with in your latest posts?



That's not exactly what I meant. Your posts have a certain 'energy' in them when focusing on the racial aspect that others do not. (I have in mind Gurdjieff on misuse of sexual energy.) A specific example: your example of being cautious around a group of young black men. Taken at face value, what you wrote implies that someone should be more cautious around the guys in the video I provided than a group of white gang members. That's obviously nonsense, so what gives? Even in your car example, I get your point. It makes sense that people do that, and there's a reason it happens. But it's also true that most people are idiots. And if presented with a person who is afraid of a young black man SOLELY because he is a young black man, I'd say that person is an idiot - despite the value of heuristics in relation to crime statistics. Heuristics are mechanical. We're trying not to be mechanical. So we can be aware of how these kinds of things work, but also when they go wrong - especially in our own minds.



Again, the point has been made and unless I've missed it, I don't think people here have been arguing against it.



Naturally. I'd just add that it seems to me that you're not immune from that. If you were, I don't think you'd be making the arguments you have been, in the contexts in which you've been making them.
I'd like to add that the value of relying on heuristics as a survival strategy is limited.
Psychopaths are exceptionally adept at appearing like outstanding citizens, charming even but underneath the exterior veneer lies probably the deadliest predator of humans. The psychopath would probably not align with the mentally engrained image borne from the aforementioned heuristic thinking patterns.
In addition, the US constitution and laws don't allow police or people in position of power to exercise the powers given to them based on heuristic thinking techniques.
Feminists sort of use this profiling arguements against men in general. There's a real cost for example when a young man gets kicked out of college due to a false rape allegation that the judgement system takes to be true with little to no evidence because of the acceptance of heuristic based arguements regarding the nature of men put forward by feminists.
In addition to the above, on the question of crime, it's also quite interesting that the issue of class has not yet been brought into the discussion.
I've looked at some statistics and it looks like the most crime in the US is clustered mostly around the poorest states whilst the richest states tend to have lesser crime.
In cities as well, it would appear crime is mostly concentrated in poorer neighbourhoods than affluent ones.

America's crime rates have vastly improved in recent decades: The last quarter century witnessed unprecedented declines in both violent and property crimes. Yet, despite these positive developments, the general public remains deeply concerned about safety and criminality within their own...

www.safehome.org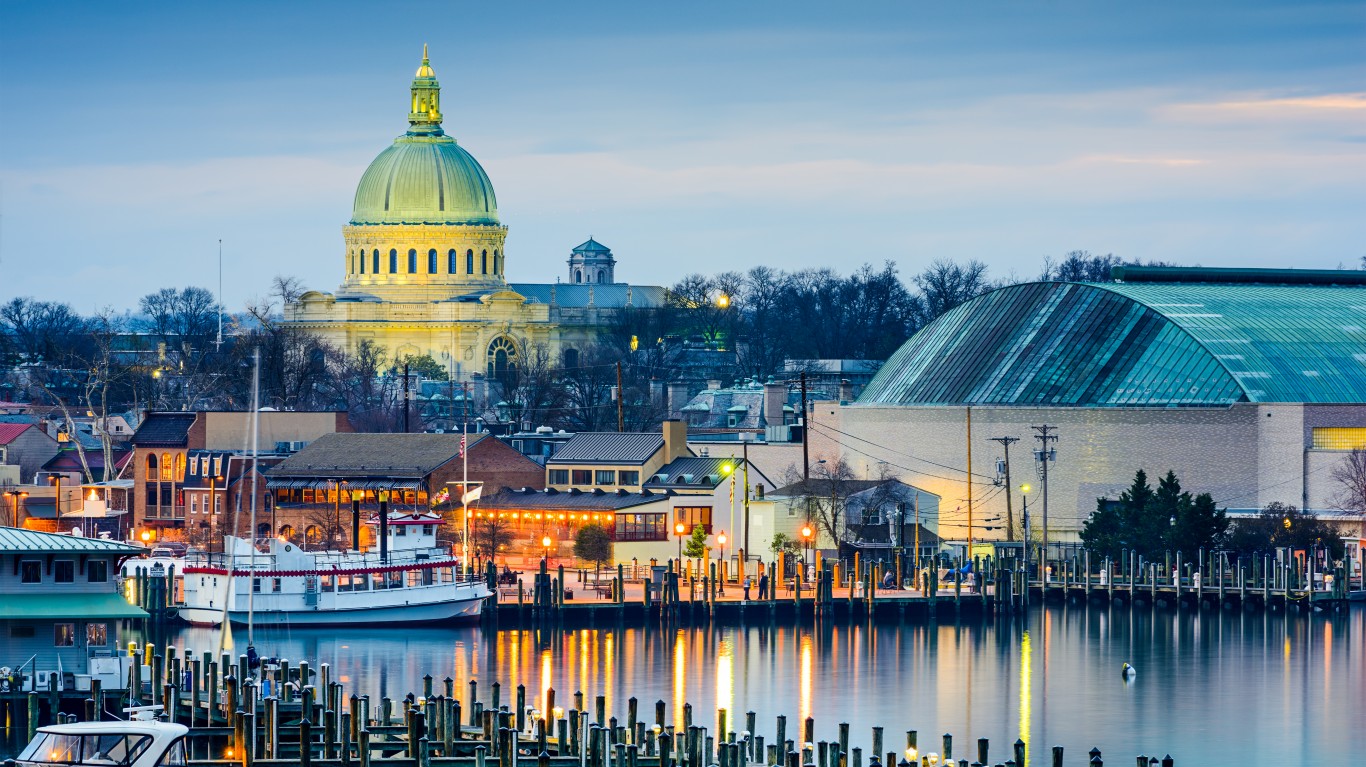 24/7 Wall St. ranked all 50 states from poorest to richest based on median household income figures from the US Census Bureau.
www.google.com
Another thing to note is that crime has actually decreased considerably over the last 30 years.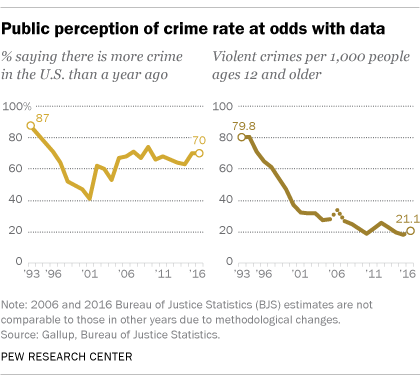 Despite double-digit decreases in U.S. violent and property crime rates since 2008, most voters say crime has gotten worse during that span.
www.pewresearch.org
Rounding this off...
Yes, heuristic based arguements might hold some validity, but the question of the likelihood of the outcome being feared occuring is not usually expounded on.
Yes, a woman is more likely to get raped by a man than another woman. But how likely is each man alive to rape a woman? Following on, what is the % threat she faces from each man she meets!
Likewise, people might argue, as they have about black crime. But how likely is it each black person commits a crime? For each black person that a white person encounters, what is the % risk that he / she is at risk of being victim of a crime, say compared to each white person they meet?
I'd hazard the answers to those percentages are as tiny as our chances of dying from covid but yet the perception of this risk in the programmed persons psyche seems ever so large.
Obviously, it's also worth pointing out that risk is not uniformly distributed across different environments and situations...
If I wear a MAGA hat and go to a BLM rally in LA with antifa present, my risk of being victim to violent crime increases considerably... Likewise, if I find the most dangerous neighborhood in my city, be it a black or white neighborhood and waltzed on there brandishing my valuables, my risk of being a victim to violent crime increases considerably etc.
Finally to use your example, if I am walking past some young black men who look like they've just left a seminar, my risk of being a victim of crime is very low compared to if I walk past a group of heavily tattooed white guys who look like they've just completed a drug deal.
Perhaps with heuristics based thinking, you also want to factor in environmental awareness to some degree but bearing in mind the risk factor even within that environment is not evenly distributed. Lastly you need to also be aware that the most dangerous and deadly things probably won't appear that way and may in fact appear inviting (this is how predation works).
Last edited: