For readers who are arriving to this page from other sites, it is very important to read this material in context. See: The Denver Airport Material Discussion.
Go to the home page for navigation to other parts of the site.
Please note that the Poussin painting included in the discussion and the catalogue is NOT at the Denver Airport, but its imagery was compared to that of the Airport Murals. The catalogue of our copyrighted photos of the airport is HERE. We have recently obtained more detailed photos and will post them when we have the time to get them scanned .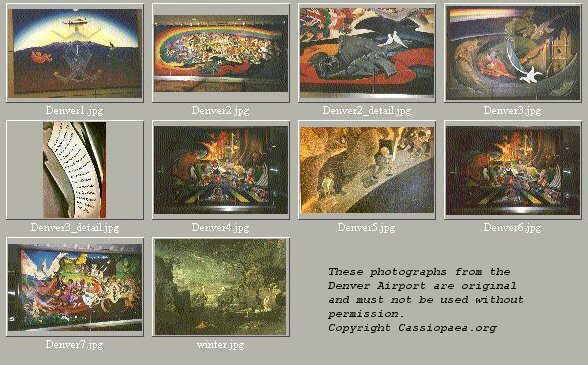 Copyright Cassiopaea.org